How Can a Paralegal Help?
In Ontario, Paralegals can represent you in a variety of of different areas including:
Small Claims Court 
Provincial Offences such as traffic tickets 
Tribunals such as Human Rights, Landlord and Tenant, Workplace Safety Insurance, Social Benefits, Immigration & Refugee
Criminal charges e.g summary conviction charges, for more information contact your local paralegal for assistance using our Find a Paralegal function on this page
Accident Benefits Schedule claims 
Mediation
Click here to learn your legal rights, find a courthouse, find information about your case, who to call for advice, find a legal clinic and more. including your refugee rights.
Welcome to the Ontario Paralegal Association
The Ontario Paralegal Association is the largest professional association of licensed paralegals in Ontario. Our members work tirelessly in their careers to provide legal representation for Ontarians and improved access to justice. From sole proprietors to large-firm paralegals from Bay street to Main Street, our members strive to continuously keep updated and educated on issues facing Canadians to better serve their communities. Our monthly continuing professional development conferences keep our paralegals informed and current with issues facing the contemporary Canadian. Ontario paralegals work hard advocate for you and ensure high professional standards.
As the Ontario Paralegal Association, our mandate is:
To listen to the concerns and to represent the interests of its members throughout the Province of Ontario. 
To bring forth these concerns and to make representations and act as liaison to other professional associations, the Law Society of Upper Canada, all levels of government and such other bodies as may be appropriate to ensure that the interests and concerns of practicing paralegals throughout the Province are effectively heard.
To ensure that the public interest is advanced and served in all activities of this association.
To serve the legal profession and the people of Ontario is pursuit of excellence in the delivery of legal services.
President Stephen Parker
Dear Members,
As the holiday season is upon us, I'd like to take moment to thank our volunteers for all the hard work you've put forward in making our general meetings and events the successes that they were this past year. On behalf of Board, we look forward to speaking with you, engaging with you in a professional, civil and collegial atmosphere while we continue to build a stronger presence for our profession as we look forward to expanding our scope of practice. We've successfully negotiated and eliminated serious threats to our existence. The Board, together with committee members have been involved in consultations with the government and we hope to see the fruits of a labour revealed in the coming weeks. However, this is just the day to day of what we are all about. With the new year upon us, we will be looking to you, the membership to step up and engage and participate without constantly challenging and undermining what others are trying to achieve. We've got much work ahead, many campaigns to address and many issues to ensure they remain in the forefront at the local and provincial level. We can't take on all of this without you, the membership. We look forward to seeing you there…
Please make sure to take some time and enjoy a few moments of peace, joy and relaxation over the holiday season to spend quality time with your family, friends and loved ones, and we'll see you back on the front lines in the New Year. A Happy and safe Holiday Season to all our members and supporters, near and far, Stephen Parker President"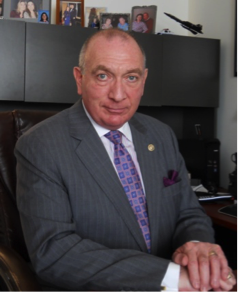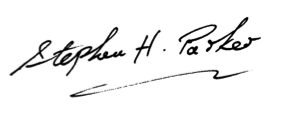 Volunteers Needed!
The Ontario Paralegal Association (OPA) needs volunteers for  Committees and Programs!
Use your unique talents and get involved with a committee today!

Committees include:  Equity, Events,  Marketing, Membership, Education and Regional Representation. LSUC & Government Relations. More information can be found here.
Meetings are held virtually via Gotomeeting. You must be a current OPA member to volunteer.
Send the Chairperson an email to find out more!
Events- Roseanne , Marketing- Mitchell , Membership- Tara, Education- Andrew, Regional Representation-  TBD
 LSUC & Government Relations- Agatha
Join Now!
Whether you are a paralegal student, newly licensed or an experienced paralegal, we welcome you!
MEMBERS, PLEASE NOTE - Our website is being updated with our new IT Platform. For questions regarding:
1) - Expired Membership; 2) - CPDs access; 3) - Payment concerns, please go to: