How Can a Paralegal Help?
In Ontario, Paralegals can represent you in a variety of of different areas including:
Small Claims Court 
Provincial Offences such as traffic tickets 
Tribunals such as Human Rights, Landlord and Tenant, Workplace Safety Insurance, Social Benefits, Immigration & Refugee
Criminal charges e.g summary conviction charges, for more information contact your local paralegal for assistance using our Find a Paralegal function on this page
Accident Benefits Schedule claims 
Mediation
Click here to learn your legal rights, find a courthouse, find information about your case, who to call for advice, find a legal clinic and more. including your refugee rights.
Welcome to the Ontario Paralegal Association
The Ontario Paralegal Association is the largest professional association of licensed paralegals in Ontario. Our members work tirelessly in their careers to provide legal representation for Ontarians and improved access to justice. From sole proprietors to large-firm paralegals from Bay street to Main Street, our members strive to continuously keep updated and educated on issues facing Canadians to better serve their communities. Our monthly continuing professional development conferences keep our paralegals informed and current with issues facing the contemporary Canadian. Ontario paralegals work hard advocate for you and ensure high professional standards.
As the Ontario Paralegal Association, our mandate is:
To listen to the concerns and to represent the interests of its members throughout the Province of Ontario. 
To bring forth these concerns and to make representations and act as liaison to other professional associations, the Law Society of Upper Canada, all levels of government and such other bodies as may be appropriate to ensure that the interests and concerns of practicing paralegals throughout the Province are effectively heard.
To ensure that the public interest is advanced and served in all activities of this association.
To serve the legal profession and the people of Ontario is pursuit of excellence in the delivery of legal services.
President's Remarks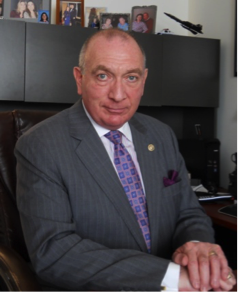 A lot has happened since the AGM last November. I was honored by the Board in electing me President for another year. The pressures of running a business coupled with the necessary commitment to volunteer work on the Board saw some changes in the Board of Directors over the past few months. I want to thank those that have left for the work they did and to welcome the appointees that will take up their mantle until at least this year's Annual General Meeting in November.
Last December, I was invited, on behalf of the OPA to participate in a POA Stakeholders meeting in Mississauga conducted by Senior Regional Justice Kelly and Senior Regional Justice Nicklas on how best to improve the utilization of the courts and to increase the sitting time to deal with more cases in a day. A similar meeting was held in Caledon in January and this issue and discussion was repeated in February in Burlington, involving stakeholders from the entire Central West Region.
A key issue from the defence bar was the lack of consistency between jurisdictions as to policies and procedures by the courts administration and the lack of disclosure prior to ERMs by most prosecutors' offices. His Worship Kelly promised to deal with these issues.
Earlier this year it was officially announced by MAG that any modernization of the Provincial Offences Act which includes an online dispute system would NOT include the use of Administrative Monetary Penalties. This is a huge achievement by your Board and our public affairs firm, COUNSEL PA.
In May of last year, I was asked to a meeting with a senior policy advisor at the Ministry of the Attorney General to discuss family law for paralegals. I like to think that that meeting and the AG's Round Table on Family Law Issues in June lead, at least in part, to the announcement in February this year of the AG's Family Legal Services Review chaired by retired Chief Justice of the Ontario Court of Justice Bonkalo. We fully expect to be a major stakeholder in any review panel Justice Bonkalo sees fit to call. MAG, working with the Law Society will consider the findings of Madame Justice Bonkalo in her final report due the middle of September as to if and how best to expand the scope of practice for paralegals. This will not be an overnight thing. Extensive education and perhaps a specialized licence will be necessary.
An increase in dues was implemented in January together with HST. This was necessary if we were to continue to offer the services members asked for and to be able to extend our reach beyond the GTA in CPD presentations. We have received many compliments on the quality of the webcasts. This does not come without costs. The HST was implemented this year which has saved many thousands of your dollars in the HST we had been paying by deducting the HST we pay for services. We have not been able to do this thus far.
As part of the Law Society's Treasurer's, Janet Minor's initiative for us to be an integral part of the legal community, I have been invited to her Regional Dinners in Kingston, Cambridge and North Bay where the local law associations host the dinner and we have an opportunity to make ourselves known and to invite local paralegals to these events.
The Treasurer also includes us in her Treasurer's Liaison Group that meets every few months where several lawyer associations and representatives from MAG talk about their new and ongoing initiatives and exchange ideas and invitations.
In mid-May I will be attending the AG's second Round Table on Family Law and Mental Health Issues with criminal defendants.
Board members were joined by various committee members at the Law Society's paralegal receptions for new licensees. We have many new members as a result of our engaging them with the benefits of joining OPA.
Several of your dedicated committee chairs and members have been involved with Law Society panels and round tables on various subjects and initiatives. Their time and commitment are greatly appreciated.
A lot has happened and a lot more will be happening in the near future. Thank you for your support.
Thank you,
Stephen Parker
President.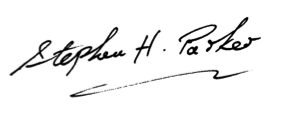 Volunteers Needed!
The Ontario Paralegal Association (OPA) needs volunteers for  Committees and Programs!
Use your unique talents and get involved with a committee today!

Committees include:  Events,  Marketing, Membership, Education and Regional Representation.  More information can be found here.
Meetings are held virtually via Gotomeeting. You must be a current OPA member to volunteer.
Send the Chairperson an email to find out more!
Events- Roseanne , Marketing- Mitchell , Membership- Monica, Education- Kristina, Regional Represeantation- Samantha
Join Now!
Whether you are a paralegal student, newly licensed or an experienced paralegal, we welcome you!
Upcoming Events
26 OCT 2016 · 6:30 PM

in

400 Applewood Crescent, Concord, ON L4K 0C3, Canada

3 NOV 2016 · 7:00 PM

in

11 Rogers Rd, York, ON M6E 1N5, Canada

17 NOV 2016 · 7:00 PM

in

11 Rogers Rd, York, ON M6E 1N5, Canada

19 NOV 2016 · 9:00 AM

in

Osgoode Professional Development Centre, 1 Dundas St. W., 26th Floor Toronto, ON

26 NOV 2016 · 9:00 AM

in

Holiday Inn Toronto-Yorkdale 3450 Dufferin Street Toronto, ON M6A 2V1

30 NOV 2016 · 6:30 PM

in

400 Applewood Crescent, Concord, ON L4K 0C3, Canada